Design Analysis of Vessel Platform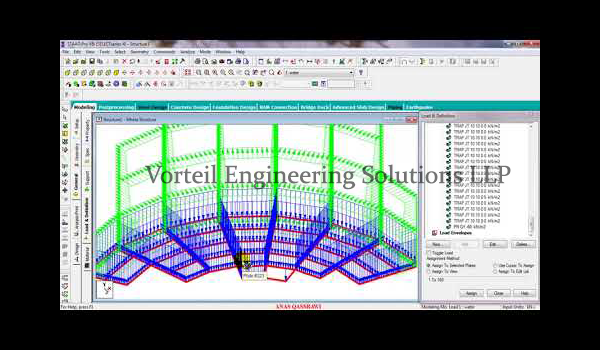 Design of pressure vessels on STAAD Pro software
What client wants?
Mechanical Design check Design optimization for Material savings Design Report of STAAD Pro software
Why Client Wants?
For Design Report submission to the EPC For Input Generation of Detailed Engineering work
Description
As an industrial equipment design partner, We were entrusted to create designs for pressure vessel platforms by utilizing STAAD Pro. It was along with developing 2D drawings with MTO
Key Deliverables
Mechanical Design Report Mechanical Datasheet GAD with Detail drawings & MTO
Do you want to know more about this project?
Connect with us for all your engineering design needs
Ready to work with us? Tell us more